Try Doggie Dailies NEW Salmon Omega
Soft Chews for 50% Off
Healthy & Delicious One-A-Day Soft Chews to Help Support a Strong Immune System, Improve Skin and Coat Health, and Relieve Seasonal Allergy Symptoms.

$14.98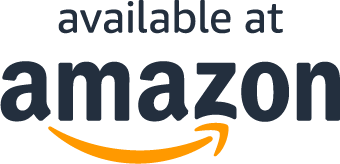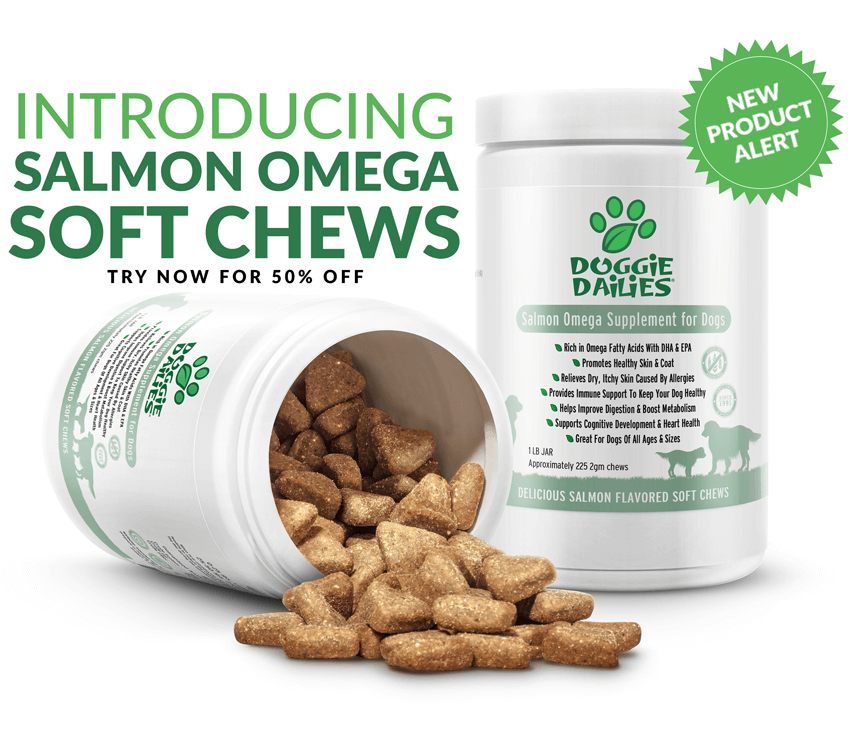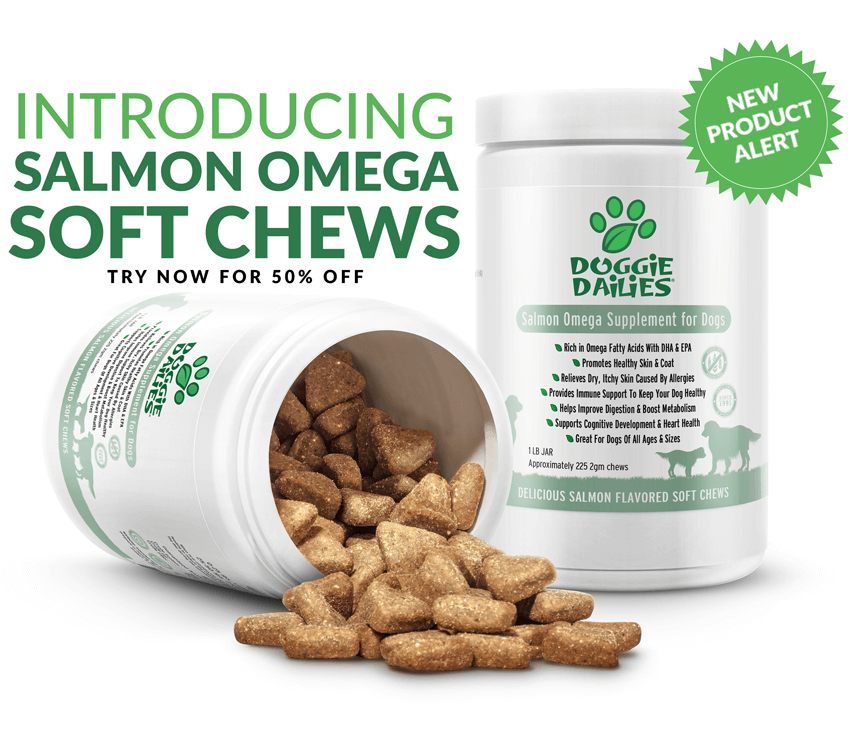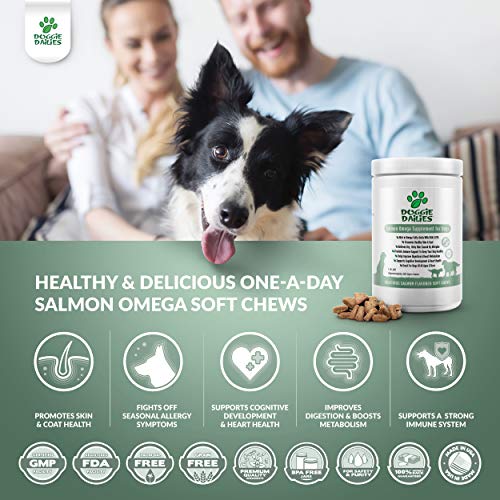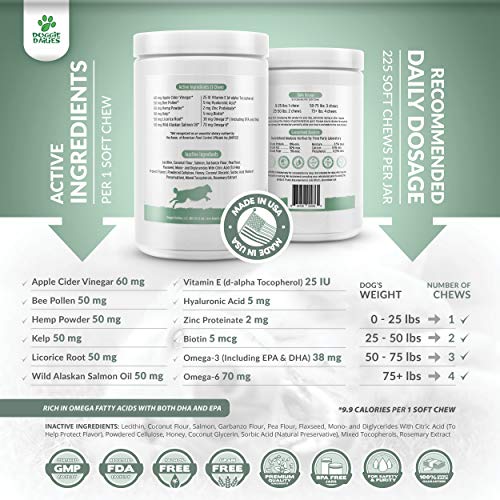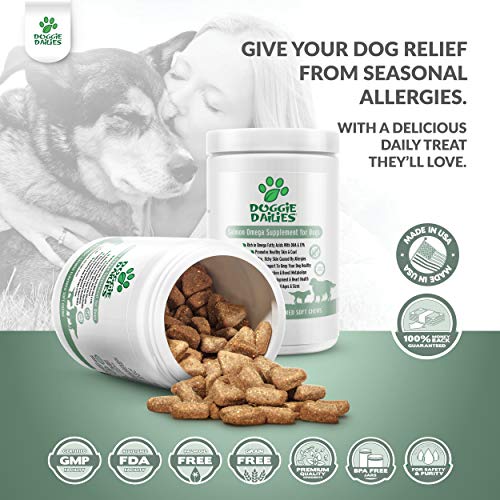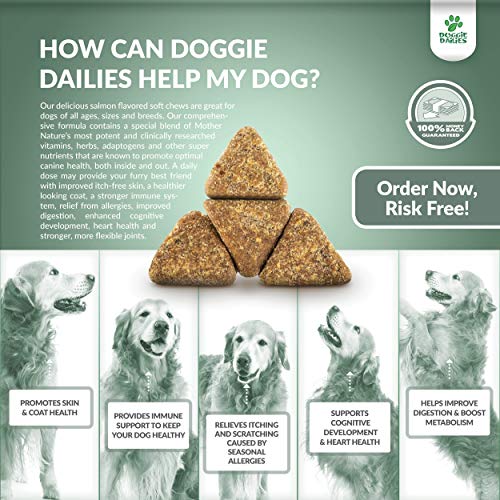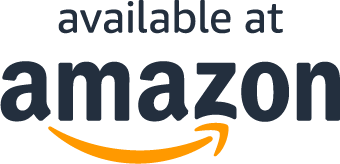 Read More
Doggie Dailies Salmon Omega Chews for Dogs
225 Soft Chews, Ingredients You Can Trust, Delicious Salmon Taste Your Dog Will Love - We worked tirelessly to create a comprehensive fish oil supplement packed with essential vitamins and super nutrients to help promote a healthy, shiny coat, itch-free skin, relief from allergies, a strong immune system & more
Support Your Dog's Health from Head to Tail - Our chews may help your pup maintain energy, strength, and vitality. Whether your best friend is a puppy, older dog, or somewhere in between, our salmon dog treats are safe for pups of all ages, breeds & sizes
More Than Just Salmon Oil for Dogs - Wild Alaskan Salmon Oil is just the beginning. These vitamin-rich dog allergy chews provide 11 additional potent nutrients known to improve canine health, such as Bee Pollen, Hemp Powder, Apple Cider Vinegar, Biotin, Omega 3, Omega 6, and Licorice Root
Made in the USA with Safe & Effective, High-Quality Ingredients - We truly care about the health and well-being of your dog. That's why our products are made in an FDA registered facility in the USA, use only premium-quality ingredients, contain no palm oil and are always third-party tested for safety and purity
What Are You Waiting For?
What Our Customers Are Saying
Great Product!!!
My dogs are only halfway through this jar and the one dog i was concerned about shows some signs of improvement i will be keeping them on this supplement
Dog loves them
Just started using the chews for my Golden Retriever. He loves the taste and smell, begs for more.
What Are You Waiting For?
Questions?
What does this product do?
Are your products made in the USA?
What ingredients are in this product?
Why are you running this promotion?
How do I know this is not a scam?
How can I use my coupon on Amazon?
Does this include free shipping?
My Claim Code Isn't Working, What Should I Do?
What Are You Waiting For?